Task-based intranet content: a step by step guide to user-centred design
by Lizzie Bruce
About the Book
"This will become the go-to resource for intranet projects" – Robert Mills

Create content that makes it faster for people to find what they need on the intranet than from a colleague. Learn user-centred design as you progress through this practical, stage by stage guide.

Generally, people want information about a specific thing, fast, when they visit an intranet. They need it in as little time as possible, so they can get to a meeting, or enjoy their lunch break.

This book outlines processes that put into practice these 3 essential principles for user-centred intranet content:

1. Content reflects a staff need for it.
2. Information is easy to find.
3. Style, tone and language is optimised for users with little time to read and absorb content.

Lizzie Bruce pours her experience of designing intranet content around staff needs for UK government into 100 pages of advice and techniques for creating usable, readable content.

Includes: list of universal intranet tasks, glossary of user-centred design terms, project "shopping list", timeline planner, tips for stakeholder buy-in, and links to case studies and blogs.

Every organisation planning an intranet redesign needs this book.

____________________________________________________


Find the further reference links list on the author website.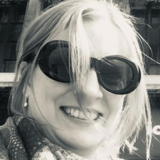 Lizzie combines a 20-year career designing user-centred digital products and services with interior spatial design study at Chelsea College of Art and Design and the National Design Academy. She is the lead content strategist at Cake Consultancy Ltd and since 2003 has applied her accessible, inclusive content skills in all sectors, including consultancy for Government Digital Service, Great Western Railway and University of Cambridge. Drawing on experience leading and creating content on award-winning digital projects, including the Content Design London Readability Guidelines, Lizzie has contributed to major content strategy publications and has spoken on user experience design internationally. Lizzie loves coffee, cats and kayaking, though not usually all at once!