About the Book
About the magazine QB = as much as needed. The acronym, borrowed from Portuguese recipe books, is reflective of the magazine's proposition in its search for the exact measure. Without the assumption to contain much information other than visual, what I aim for is to generate curiosity and encourage a sense of "I WANT MORE". Hence little text and just a sprinkling of images. Have fun and if you feel like you want more, just ask!
---
Sobre a revista QB: Quanto Baste. O nome emprestado dos livros de receitas portugueses diz bem sobre a proposta da revista e sua busca pela dose exata. Sem pretenção de conter muita informação que não a visual, o que pretendo é criar curiosidade e fomentar o "QUERO MAIS", por isso pouco texto e não muitas imagens. Divirta-se e se achar que precisa de mais, pode pedir!

Features & Details
Primary Category: Arts & Photography Books
Project Option: US Letter, 8.5×11 in, 22×28 cm
# of Pages: 84
Publish Date: Jan 20, 2023
Language English
Keywords

photography

,

design

,

food

,

travel

,

life style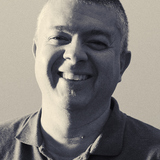 nasceu em Brasília em 1965 e começou a fotografar aos 14 anos. Tornou-se profissional em 1984 e desde o começo sempre se preocupou em pesquisar e atingir resultados em que não só a técnica estivesse presente, a expressão artística e a capacidade de criação ganhavam voz em seus trabalhos. Desde 1992 , deixou de ser assistente e conquistou sua fatia no disputado mercado da fotografia profissional de São Paulo publicando ensaios em diversos jornais e revistas, dentre elas: Vogue, Elle, TRIP e Veja e nos jornais Folha de São Paulo, Jornal do Brasil e Correio Braziliense, além dos trabalhos publicitários. Em 1996, mudou-se para Natal, no Rio Grande do Norte, em busca de qualidade de vida e de conquistar novos espaços, é em Lisboa que reside e trabalha atualmente. É filiado à Abrafoto – Associação Brasileira de Fotógrafos de Publicidade desde 1999 e membro do conselho administrativo da RPCFB (Rede de Produtores Culturais da Fotografia Brasileira).