Constructing Perspective
Non Profit Version
by Construct The Present
About the Book
At Construct The Present we understand that social justice consciousness is a life-long process of learning, applying, and growing. Our commitment to our community is to create many opportunities for curiosity, reflection, and growth. Collaborating with us through the workplace offers strategic implementation and connection, and this journal is meant to inspire thought around personal and organizational change.

We understand that identity and experience are deeply contextual. Our journal offers the opportunity to reflect on your experience and identity.

We define social justice as the shared belief that everyone deserves equal economic, political, and social rights and opportunities while considering the unique and diverse perspectives each of us bring to the world and our life's work.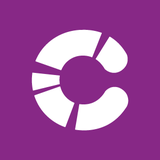 Our Mission: Liberate the Workplace We're here to change the world, one system at a time. We bring people together to learn, connect, and heal. We are reimagining how the workplace works. This is the first step to interrupting systems of oppression and removing barriers that stand in the way of inclusion.