A City Divided
Ferguson & The George Floyd Protests
by Steven Pellegrino
About the Book
In June 2020, the world was rocked to its core by the news that police officer Derek Chauvin had been responsible for the murder of George Floyd. Protesters nationwide reacted to the news, including those in Ferguson, Missouri, which garnered national and international attention six years earlier when the police shooting of Michael Brown made headlines worldwide.

During the six years that followed the unrest in 2014, residents of Ferguson and authorities from the city made efforts to reconcile the city, restore relations within the community, and enhance the quality of life for inhabitants. These attempts failed as a result of the demonstrations in 2020 that were sparked by the event with George Floyd. The city became even more segregated due to the separation of businesses owned by Black people from those owned by White and Asian people. As the city's general standard of living continued to deteriorate, many White residents and business owners left Ferguson.

Steve Pellegrino, a photojournalist and a former resident of Ferguson, captured the aftermath of the protests in 2020, illustrating the devastation caused by the protests, division among business owners, and the closing of businesses that were fixtures in the community for decades.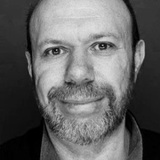 Steve Pellegrino is a Southwest-based, globally published freelance documentary photographer and photojournalist. His images from the 2014 Ferguson, Missouri protests were featured by prominent news magazines and media sources such as The Wall Street Journal, The Economist, Newsweek, Reason, NY Post, Deutsche Welle, and The Miami Herald. Former Ferguson Chief of Police Thomas Jackson picked Steve as the sole photographic contributor to the book "Policing Ferguson, Policing America." Shelby Steele's award-winning documentary on racism in America, "What Killed Michael Brown?" incorporates his Ferguson photographs. Steve covered abortion rights concerns from 2016 to 2019, putting St. Louis in the international limelight. Throughout those years, his striking photos grabbed the attention of global media outlets, including Mother Jones, Reason, Deutsche Presse-Agentur, Decision Magazine, and The Daily Signal.