"The Billionaire Hoax: Power, Profit, and Publicity" - How Tall Tales Create Taller Fortunes
by Tamer Ishak
About the Book
"Venture into the concealed world of billionaire business tycoons with Tamer Ishak's riveting book, "The Billionaire Hoax: Power, Profit, and Publicity - How Tall Tales Create Taller Fortunes." Journey into the clandestine strategies, power plays, and manipulations that dictate the conflicts among the world's wealthiest figures. From the expansive sphere of tech entrepreneurship to the notorious UFC face-off of Zuckerberg and Musk, Ishak delivers an unparalleled investigation into the intricate dynamics propelling these industry titans.

Through Ishak's expert lens as a prominent tech entrepreneur, readers gain an insider's view into how these billionaires leverage power, profit, and publicity to sculpt their empires. An adept character analyst, Ishak strips away the layers of public persona, revealing the obscured motivations, covert agendas, and elaborate mind games that typically remain veiled.

"The Billionaire Hoax" equips readers with the tools to navigate the deceptive trails blazed by billionaires, empowering them to challenge the existing order. This book goes beyond providing a gripping narrative—it serves as a thought-provoking guide for those captivated by the interplay of power and ambition, and a vital resource for aspiring entrepreneurs targeting success in the business landscape.

A definite page-turner, "The Billionaire Hoax: Power, Profit, and Publicity - How Tall Tales Create Taller Fortunes" exposes the truths hidden behind the public images of wealth and influence. Get ready for a captivating journey that will enlighten, entertain, and inspire. This book is an essential read for anyone interested in discerning the reality beneath the gleaming façade of the billionaire class."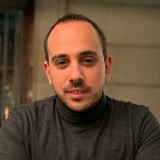 Tamer Ishak is a tech entrepreneur, strategic thinker, and the CEO of a flourishing software company. His diverse experiences have sculpted him into a dynamic leader in the tech industry. A global citizen hailing from Egypt and residing in the USA, Tamer has founded several successful tech companies worldwide. Beyond his professional pursuits, Tamer is deeply captivated by character analysis and the study of the dichotomy between appearance and reality. He is a firm believer that what appears on the surface is often just the tip of an intricate iceberg—a philosophy that he applies in both his leadership style and personal life. In his latest book, "The Billionaire Hoax: Power, Profit, and Publicity," Tamer merges his extensive business insights with his passion for unearthing the hidden layers beneath the personas of power. This insightful exploration into the veiled world of billionaire business moguls serves as an eye-opener for avid readers intrigued by the interplay of power.