I'll Show You The Ropes
by Mikey Montoya
This book is available to buy on Amazon
About the Book
Get ready to wag your tail with excitement in "I'll Show You The Ropes" by Mikey Montoya! Join the pawsitively adorable family dog on a dynamic journey from his perspective as he eagerly welcomes his parents' first-born child, his new little brother. In this heartwarming debut picture book, the furry narrator shares his unconditional love for the new addition to the family, showcasing the joys and wonders of siblinghood.

Written in a charming and engaging style, "I'll Show You The Ropes" captures the tender moments between the family dog and his tiny human, highlighting the special bond that forms between them. The book's delightful illustrations bring the story to life, creating an irresistible visual treat for readers of all ages.

Perfect for families and animal lovers alike, "I'll Show You The Ropes" will be a cherished addition to bedtime stories, family gatherings, and reading time with your little ones. Don't miss this heartwarming tale of love, friendship, and the special welcoming of a new member into the family!
Features & Details
Primary Category: Children
Additional Categories Parenting & Families, Baby
Project Option: Small Square, 7×7 in, 18×18 cm
# of Pages: 20
Isbn

Hardcover, ImageWrap: 9798211010031

Publish Date: Aug 04, 2023
Language English
Keywords

Montoya

,

Ropes

,

The

,

You

,

Show

,

I'll

,

Mikey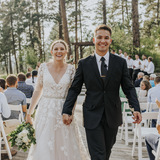 Mikey Montoya is a passionate wordsmith and storyteller, weaving stories that captivate readers' hearts and minds. Born in a small town, they fell in love with writing at a young age, writing two rap albums. Life's ups and downs inspired Mikey's writing, navigating life and faith with candid emotion. Mikey believes in the power of stories to connect and hopes their words touch hearts, reminding us of our shared experiences.