Casta Magazine
Photography by Ricardo Junqueira
by Ricardo Junqueira
About the Book
A proposta desta revista é partilhar um pouco deste universo tão fascinante do vinho em Portugal. Sem pretenção de conter muita informação que não a visual, o que pretendo é criar curiosidade e fomentar o "QUERO MAIS". Divirta-se e se achar que precisa ver mais, pode pedir!
About the Magazine
The purpose of this magazine is to share a little of this fascinating universe of wine in Portugal. Without pretending to contain a lot of information other than visual, what I intend to do is to create curiosity and foster the "I WANT MORE". Have fun and if you think you need to see more, just ask!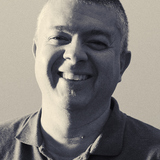 nasceu em Brasília em 1965 e começou a fotografar aos 14 anos. Tornou-se profissional em 1984 e desde o começo sempre se preocupou em pesquisar e atingir resultados em que não só a técnica estivesse presente, a expressão artística e a capacidade de criação ganhavam voz em seus trabalhos. Desde 1992 , deixou de ser assistente e conquistou sua fatia no disputado mercado da fotografia profissional de São Paulo publicando ensaios em diversos jornais e revistas, dentre elas: Vogue, Elle, TRIP e Veja e nos jornais Folha de São Paulo, Jornal do Brasil e Correio Braziliense, além dos trabalhos publicitários. Em 1996, mudou-se para Natal, no Rio Grande do Norte, em busca de qualidade de vida e de conquistar novos espaços, é em Lisboa que reside e trabalha atualmente. É filiado à Abrafoto – Associação Brasileira de Fotógrafos de Publicidade desde 1999 e membro do conselho administrativo da RPCFB (Rede de Produtores Culturais da Fotografia Brasileira).