About the Book
Harmony lives with her adoptive mum Vanya in a middle class area of Liverpool she is bullied at school.
And dumped by best friend Kelly to join the popular group at school and stopped from finding her real mum.
Harmony feels life isn't going her way when she meets an
old friend she starts to believe she could meet her real mother.
As well as realising her dream of becoming a singer after
a chance on a TV show along with best friend Tahilia.
And boyfriend Robert she learns that you can find happiness
when you least expect it.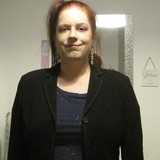 I live in cumbria UK and have been writing for many years I write LGBT & romance novels aside from writing my main interests are music,films,theatre & photography. I have published eight novels English Girl Irish Heart and sequels Glamour Girl, Spotlight, Love, American Dreams, Chasing Rainbows, Rainclouds & Harmony. You can find me on Twitter AlexStone@glitter452 & Instagram solsburyhill355