Achievable Dreams, A Guiding Light For Success
Rejecting Doubt.
by Dr. Maceo D. Wattley
This book may be found in online bookstores, like Amazon.com, using the ISBNs below:
Softcover ISBN:
9798210950932
About the Book
Embark on an unparalleled journey with "ACHIEVABLE DREAMS: A Guiding Light For Success." Dr. Maceo D. Wattley, a cybersecurity luminary and mentor to thousands globally, uncovers the roadmap to unleashing your extraordinary capabilities. This transformative odyssey resonates with the power of triumph over adversity and invites you to grasp success like never before.

Step into a universe of boundless empowerment as Dr. Wattley's insights, infused with neuromarketing techniques, compel you to reshape your narrative. Traverse landscapes of resilience, awaken uncharted belief, and witness the undeniable force that transforms dreams into tangible achievements. This isn't just a book; it's the guiding light that leads you towards greatness, echoing the stories of those who defied odds to dream big.

Join the league of those who dared, guided by Dr. Wattley's decade-long professorship at prestigious universities worldwide. With a symphony of cultures, these pages whisper the conviction that your journey is not just a quest; it's your destiny. "ACHIEVABLE DREAMS" is your invitation to embrace your birthright, claim your authority, and set forth on a path towards success. Your potential awaits, and the moment to seize it is now.

Features & Details
Primary Category: Inspiration
Additional Categories Self-Improvement, Quotes
Project Option: 6×9 in, 15×23 cm
# of Pages: 48
Isbn
Publish Date: Aug 26, 2023
Language English
Keywords

Motivation

,

Inspiration

,

Positive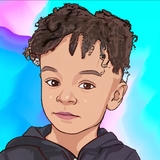 Cello Wattley: The Adventurous Author! Meet Cello Wattley, a funny and smart 5-year-old boy who loves writing books in his series, "The Adventures of Cello." He's also a gymnast, a brother, and a son. Cello's mom and dad, who are doctors, teach him to be kind and helpful to others. Cello is lucky to have two sets of grandparents who spoil him, but he appreciates them and enjoys spending time with them. He loves his funny brother, Austin, and his silly sister, Kaylee. Cello makes friends easily and enjoys playing dinosaurs at the park. In his backyard, Cello is adventurous, swimming, and running around, proclaiming, "I am the KING of the world!" With his imagination, he writes exciting stories that make kids giggle and dream big. Cello Wattley is an inspiration, reminding us to be kind, imaginative, and follow our dreams. Get ready for more adventures with Cello, the talented and adventurous author!