The Monk and The Screen
Navigating Change in the Digital Age
by Jonathan B Halsall
About the Book
In a world where the rapid pace of technology often feels overwhelming, Aki, a young boy burdened by the digital complexities, stumbles upon Master Sunyo, a wise monk untouched by the modern digital revolution. As their worlds collide, a beautiful dance of tradition and modernity unfolds. Journey with them through Zen gardens and virtual realities as they explore life's age-old questions and the nature of existence in today's interconnected world. This tale serves as a poignant reminder that amidst the web of wires and pixels, the essence of life remains unchanged, waiting to be discovered by those willing to look beyond the screen.
Features & Details
Primary Category: Computers & Internet
Project Option: 5×8 in, 13×20 cm
# of Pages: 36
Isbn
Publish Date: Aug 30, 2023
Language English
Keywords

Guidance

,

AI

,

Software

,

Philosophy

,

Zen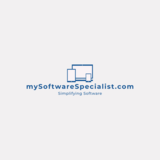 "One to One Guidance & Support for your Software requirements. Advisor / Consultancy. Software Installation, Security, Device Setup, Troubleshooting, Streaming. Windows & IOS Systems and Applications. Empowering Small Business and Local Individuals."