About the Book
Unlock the power of perspective!
Embark on a transformative journey through the pages of "Imagine", as you explore the profound wisdom distilled from a life journey that mirrors an alchemical process of personal evolution. Journey alongside Robert James, a modern day philosopher / warrior who has transitioned from intensive combat training in ancient weapons to the depths of Stoic philosophy.
This unique collection of carefully curated quotations is designed to ignite your imagination, elevate your mindset, and inspire you to pursue your goals and desires with unwavering determination. These quotations are not mere words; they are your keys to unlocking the unlimited potential within.
"Imagine" is not just a book; it is your constant companion, a reference for inspiration, and a source of motivation when life's challenges arise. Embrace the wisdom within these pages and transform your perspective, your mindset, and ultimately, your life!

Features & Details
Primary Category: Quotes
Additional Categories Reference, Self-Improvement
Project Option: 6×9 in, 15×23 cm
# of Pages: 80
Isbn
Publish Date: Sep 22, 2023
Language English
Keywords

martial arts

,

philosophy

,

Self-Improvement

,

Quotes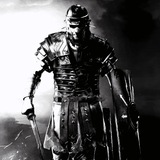 A distinguished authority in the realm of ancient warfare, Robert James, author of the captivating book "From Gladiator to Emperor", possesses over three decades of devoted study in the intricacies of ancient weapons. With instructor grades in diverse martial arts, coupled with a distinction in sports science and a self-study immersion into psychology, Robert James has cultivated a wealth of knowledge that brings his books to life. A prolific writer and seasoned researcher, James's past works have seamlessly intertwined with the themes of his new book, solidifying his position as an undeniable expert in the field. This exceptional fusion of expertise, passion, and profound insight ensures that readers are guided through an immersive journey into the heart of ancient combat, strategy, and the psychology of conquest, under the guidance of an authority whose dedication to his craft is unquestionable.