The Bema Chronicles VI: The Chosen
Voume 6, part 2
by Z. R. Benson
About the Book
(Volume 6, part 2 of The Bema Chronicles series)
After their defeat at the hands of the King of Darkness in Outos, the Elite awaken to a world shrouded in a deadly storm of corruption. Even with the apparent disappearance of the Prince, the Elite stand to fulfill their part in the King's plan: securing the ancient weapon capable of defeating the encroaching evil. Divided but not alone, the Elite continue on their mission to quell the Darkness as they venture through the Provinces of Gi Barrona to reignite the Light buried deep within the hearts of men and their land. Monstrous threats oppose them as the corrupting power of the storm surges and the King of Darkness moves his armies for the final battle against the Golden Kingdom. The Elite find themselves pitted against the darkest parts of themselves as they fight to remember why they are the Chosen. Ancient secrets are revealed as the forces of Light scramble to stand against the growing power of evil and Darkness. What future awaits those chosen to stand for the Light?
Features & Details
Primary Category: Action / Adventure
Additional Categories Science Fiction & Fantasy
Project Option: 6×9 in, 15×23 cm
# of Pages: 456
Isbn
Publish Date: Sep 25, 2023
Language English
Keywords

fantasy

,

dark

,

light

,

heroes

,

adventure

,

action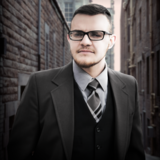 An artist, author, illustrator, and graphic designer, Z. R. Benson often intrigues and inspires readers old and young. He is known for stories that blend fast-paced action, suspenseful twists, and unforgettable characters; all set within a world where light and dark, natural and supernatural, collide. He has authored over 15 novels and graphic novels, multiple spiritually-oriented books and Sunday School lessons, as well as made many illustrations. He currently resides in Salt Lake City, Utah with his family.