Bobby Graham Bear, What Will You Wear?
by Connie Smith
About the Book
Bobby Graham Bear loves his clothes! What will he wear today?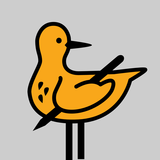 Hello. My name is Darin and I'm the owner/creative of ​Shorebird Creative. I hope you enjoy these books that I wrote and illustrated. To see more neat stuff I've done, and for links to my social media accounts, please visit my website in the link to the left. Thanks for stopping by!