Cities Coloring Book - Germany Edition
The most realistic images for coloring about Germany
by Colorful Creations
About the Book
"Best Beautiful Cities of Germany Coloring Book" invites you to discover the captivating cities and architectural wonders of Germany through the lens of your creativity. This enchanting coloring book features a collection of intricate illustrations showcasing the best beautiful cities that Germany has to offer.

With over 35 unique designs, this coloring book allows you to embark on a colorful journey through the historic streets of Berlin, the fairytale castles of Bavaria, and the charming towns along the Rhine River. Each page captures the essence and charm of these iconic German cities, providing a canvas for your imagination to come to life.

Immerse yourself in the stunning architecture of Cologne Cathedral, the medieval charm of Rothenburg ob der Tauber, or the modern vibrancy of Hamburg. From the Brandenburg Gate to Neuschwanstein Castle, each illustration offers an opportunity to personalize these beloved German cities with your own choice of colors.

Beyond the joy of coloring, this book provides a visual celebration of German culture, history, and heritage. Whether you're a fan of German architecture, a travel enthusiast, or simply appreciate the beauty of Germany, this coloring book offers a delightful way to explore and engage with these remarkable cities.

Whether as a gift or a personal indulgence, the "Best Beautiful Cities of Germany Coloring Book" is a perfect companion for capturing the essence of Germany's captivating cities and iconic landmarks. Unleash your creativity, bring these scenes to life, and let your imagination transport you to the enchanting streets of Germany.

So pick up your coloring tools, let your imagination soar, and embark on a colorful journey through the best beautiful cities of Germany with this exquisite coloring book. Prost!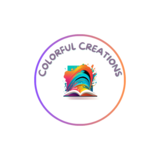 Welcome to our world of coloring book magic! We are passionate creators of captivating coloring book content and designs. With a wide range of themes and intricate illustrations, we offer hours of creative joy for both children and adults. Explore our collection and unleash your imagination through the art of coloring. Let the colors inspire you!