Cities Coloring Book - Japan Edition
The most realistic images for coloring about Japan
by Colorful Creations
About the Book
With this intriguing coloring book, take a colorful tour of the fascinating cities of Japan. Learn more about the captivating culture, stunning architecture, and gorgeous landscapes that make Japan such a special place.

Bring to life the iconic cityscapes of Tokyo, where towering skyscrapers effortlessly mix with age-old temples and serene parks. Let your imagination soar. Think of the frenetic energy and well-known crossing of Shibuya or the tranquil serenity of the cherry blossoms in Ueno Park.

Color Kyoto's ancient temples, serene gardens, and traditional wooden machiya homes to capture the city's allure as the cultural center of Japan. Create a work of art that depicts Kinkaku-ji, the magnificent Golden Pavilion, or the recognizable vermillion gates of Fushimi Inari Shrine.

Explore the rich history of Osaka, the world's culinary capital, and let the vibrant neon signs and delicious street food in Dotonbori bring life to the streets. Recreate the old Himeji Castle, a masterpiece of Japanese design, and let your imagination soar.

Enjoy Hiroshima's natural beauty, including the colorful Peace Memorial Park and the well-known Itsukushima Shrine on Miyajima Island. Color the peaceful lanes of Nara, which are filled with historic temples and amicable deer, or the magnificent settings of Kamakura, where the Great Buddha towers over the landscape.

This coloring book enables you to express your appreciation for Japanese culture and architecture on each page, which features everything from the intriguing streets of Sapporo to the breathtaking scenery of Hakone. This book provides a blank canvas on which you may create colorful tributes to the mesmerizing cities of Japan, whether you decide to color the traditional wooden buildings, detailed temple decorations, or tranquil natural surroundings.

Prepare to be transported to this fascinating nation by your colors as you immerse yourself in Japan's attractions.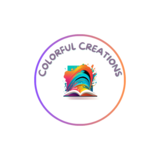 Welcome to our world of coloring book magic! We are passionate creators of captivating coloring book content and designs. With a wide range of themes and intricate illustrations, we offer hours of creative joy for both children and adults. Explore our collection and unleash your imagination through the art of coloring. Let the colors inspire you!