Cities Coloring Book- Spain Edition
The most realistic images for coloring about Spain
by Colorful Creations
About the Book
"Best Beautiful Cities of Spain Coloring Book" takes you on a vibrant journey through the most picturesque cities of Spain. This captivating coloring book features stunning illustrations of iconic landmarks, charming streets, and architectural wonders that define the beauty and cultural richness of Spain.

With over 40 intricate designs, this coloring book offers a unique opportunity to reimagine and personalize these beloved cities. From the vibrant streets of Barcelona to the majestic Alhambra in Granada, each page captures the essence of these remarkable destinations, inviting you to bring them to life with your own color choices.

Immerse yourself in the captivating world of Spanish architecture, from the Gothic splendor of the Cathedral of Seville to the whimsical designs of Antoni Gaudí in Barcelona. Explore the medieval streets of Toledo or marvel at the historic plazas of Madrid. This coloring book allows you to unlock your creativity and create your own vibrant interpretations of these cherished locations.

Beyond the joy of coloring, this book provides a visual feast of Spanish culture, history, and iconic landmarks. Whether you're an art enthusiast, a traveler, or simply a lover of all things Spain, this coloring book is a perfect way to celebrate the beauty and charm of these remarkable cities.

Perfect as a gift or a personal keepsake, the "Best Beautiful Cities of Spain Coloring Book" offers hours of relaxation, artistic expression, and a chance to immerse yourself in the rich tapestry of Spanish heritage.

So pick up your favorite coloring tools and embark on a colorful journey through the enchanting cities of Spain with the "Best Beautiful Cities of Spain Coloring Book." Let your imagination soar as you add your personal touch to these beloved landmarks and create vibrant masterpieces of your own.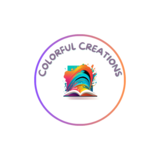 Welcome to our world of coloring book magic! We are passionate creators of captivating coloring book content and designs. With a wide range of themes and intricate illustrations, we offer hours of creative joy for both children and adults. Explore our collection and unleash your imagination through the art of coloring. Let the colors inspire you!