Cities Coloring Book - USA Edition
The most realistic images for coloring about USA
by Colorful Creations
About the Book
"Best Beautiful Cities of Usa Coloring Book" invites you to embark on a picturesque journey through the enchanting cities of Usa.

As you color intricate pictures depicting the busy streets of New York City, with its towering buildings and recognizable yellow taxis, let your creativity soar. Capture the aesthetic vitality of San Francisco with its iconic Golden Gate Bridge or the historic charm of Boston's cobblestone streets and colonial-era structures.
This coloring book offers a fun and imaginative pastime that is ideal for tourists, history buffs, and everyone who appreciates the rich fabric of American culture. The "Cities of USA" coloring book will take you right to the heart of these classic urban landscapes, whether you're looking for a creative outlet or a present for someone who appreciates the beauty of American cities.
So gather your coloring supplies and get ready for a vibrant tour of the United States. As you immerse yourself in the beauty, history, and culture that make these distinctive places unique, let your colors flow like the vitality of these different and alluring cities.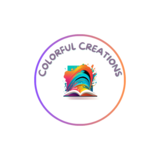 Welcome to our world of coloring book magic! We are passionate creators of captivating coloring book content and designs. With a wide range of themes and intricate illustrations, we offer hours of creative joy for both children and adults. Explore our collection and unleash your imagination through the art of coloring. Let the colors inspire you!