Coloring book - Sports Edition
The most realistic images for coloring about sports
by Colorful Creations
About the Book
"Sports Coloring Book" is an action-packed adventure that celebrates the thrill and excitement of various sports. This dynamic coloring book features engaging illustrations of athletes, sports equipment, and iconic sports moments that will bring out the sports enthusiast in you.

This coloring book offers endless hours of entertainment and creativity for both kids and adults. Each page is carefully crafted with intricate details, allowing you to showcase your artistic skills and bring your favorite sports to life with vibrant colors.

Whether you're a fan of soccer, basketball, tennis, or any other sport, "Sports Coloring Book" has something for everyone. From adrenaline-pumping action shots to portraits of legendary athletes, this book captures the essence and energy of sports in each illustration.

Not only does coloring provide a fun and relaxing activity, but it also promotes focus, creativity, and fine motor skills development. It's a great way to unwind after a game or to share the love of sports with friends and family.

Perfect as a gift for sports enthusiasts, aspiring athletes, or anyone who appreciates the spirit of competition, "Sports Coloring Book" is sure to score big points with coloring enthusiasts of all ages.

So grab your coloring supplies and get ready to showcase your team colors and bring the excitement of sports to life with "Sports Coloring Book".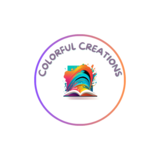 Welcome to our world of coloring book magic! We are passionate creators of captivating coloring book content and designs. With a wide range of themes and intricate illustrations, we offer hours of creative joy for both children and adults. Explore our collection and unleash your imagination through the art of coloring. Let the colors inspire you!