Stadiums Coloring Book - Argentina Edition
The most realistic images for coloring about Stadiums in Argentina
by Colorful Creations
About the Book
Embark on an exciting coloring adventure through the legendary football stadiums of Argentina with this captivating coloring book. Celebrate the rich history, passion, and unmatched football culture that defines Argentine soccer as you bring to life the best football stadiums in the country.

Let your imagination soar as you color the iconic La Bombonera, the legendary home of Boca Juniors, known for its electric atmosphere and passionate fans. Capture the essence of Monumental, the monumental stadium of River Plate, where countless historic matches have taken place and the fervent crowd creates an unforgettable experience.

Delve into the charm of El Cilindro, the beloved stadium of Racing Club, and let your creativity shine as you recreate the vibrant stands of Independiente's Estadio Libertadores de América, steeped in glorious history.

Celebrate the historic El Gigante de Arroyito, the home of Rosario Central, and color the imposing Estadio Mario Alberto Kempes, where the Argentine national team has left its mark on the international stage.

From the iconic Estadio Alberto J. Armando in Buenos Aires to the renowned Estadio Tomás Adolfo Ducó in Buenos Aires, each page of this coloring book invites you to showcase your love for Argentine football. Whether you choose to color the bustling stands, the lush green pitches, or the intricate architectural details, this book offers a canvas to pay tribute to the best football stadiums that Argentina has to offer.

Get ready to immerse yourself in the world of Argentine football and let your colors shine. Whether you're a fan of Boca Juniors, River Plate, or any other Argentine club, this coloring book allows you to capture the essence of these remarkable stadiums and celebrate the passion and grandeur of Argentine soccer through your artistic vision.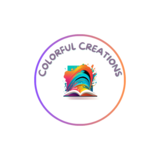 Welcome to our world of coloring book magic! We are passionate creators of captivating coloring book content and designs. With a wide range of themes and intricate illustrations, we offer hours of creative joy for both children and adults. Explore our collection and unleash your imagination through the art of coloring. Let the colors inspire you!