Stadiums Coloring Book - England Edition
The most realistic images for coloring about Stadiums in England
by Colorful Creations
About the Book
Embark on a colorful journey through the iconic football stadiums of England with this captivating coloring book, featuring the best of the best. Immerse yourself in the rich history, breathtaking architecture, and electric atmospheres that define these renowned sporting venues. From the hallowed grounds of legendary clubs to the modern marvels of contemporary architecture, this book celebrates the essence of English football culture.

Explore the awe-inspiring Wembley Stadium, the spiritual home of English football and host to numerous historic moments. Color the vibrant stands of Old Trafford, the iconic theatre of dreams where Manchester United's legacy was forged. Let your creativity flow as you bring to life the imposing Anfield, where the famous Kop end resonates with the passionate chants of Liverpool FC fans.

Delve into the unique charm of Stamford Bridge, the beloved home of Chelsea FC, and capture the electric atmosphere of Etihad Stadium, where Manchester City dazzles with their captivating style of play. Feel the energy of Emirates Stadium, the state-of-the-art home of Arsenal FC, and relive the glorious memories of Highbury.

Unleash your artistic talents to recreate the historic architecture of Goodison Park, the storied home of Everton FC, and color the striking stands of St. James' Park, where Newcastle United's faithful fans create an unforgettable experience. Let your imagination run wild as you bring to life the intimate Craven Cottage, Fulham FC's cherished ground nestled by the River Thames.

With this coloring book, you can relish the opportunity to bring these incredible football stadiums to life through your artistic vision. Whether you choose to recreate the grandeur of the stands or the lush green pitch, each page offers a chance to showcase your love for football and celebrate the best football stadiums that England has to offer. Get ready to immerse yourself in the world of English football and let your colors shine!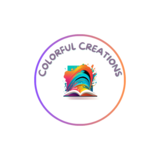 Welcome to our world of coloring book magic! We are passionate creators of captivating coloring book content and designs. With a wide range of themes and intricate illustrations, we offer hours of creative joy for both children and adults. Explore our collection and unleash your imagination through the art of coloring. Let the colors inspire you!