Stadiums Coloring Book - Germany Edition
The most realistic images for coloring about Stadiums in Germany
by Colorful Creations
About the Book
Embark on a colorful journey through the magnificent football stadiums of Germany with this captivating coloring book. Celebrate the rich history, architectural splendor, and vibrant football culture that define the best football stadiums in Germany.

Immerse yourself in the grandeur of the Allianz Arena, the iconic home of FC Bayern Munich, known for its unique illuminated facade. Let your creativity flow as you color the historic Olympiastadion in Berlin, where legendary moments have unfolded, including the 2006 FIFA World Cup final.

Capture the electric atmosphere of Signal Iduna Park, the imposing fortress of Borussia Dortmund, and relive the passion of their loyal fans known as the "Yellow Wall." Color the impressive Veltins-Arena, the home ground of FC Schalke 04, and experience the roar of the crowd.

Delve into the beauty of Mercedes-Benz Arena in Stuttgart, where VfB Stuttgart creates moments of football magic, and pay homage to the Volksparkstadion in Hamburg, the historic venue that has seen its share of triumphs.
Explore the charm of RheinEnergieStadion in Cologne, known for its distinctive architecture, and celebrate the allure of Commerzbank-Arena in Frankfurt, where Eintracht Frankfurt ignites the spirits of their fans.

From the historic Millerntor-Stadion in Hamburg to the impressive BayArena in Leverkusen, each page of this coloring book invites you to showcase your love for German football. Whether you choose to color the bustling stands, the meticulously designed roofs, or the lush green pitches, this book offers a canvas to pay tribute to the best football stadiums that Germany has to offer.

Get ready to immerse yourself in the world of German football and let your colors shine. Whether you're a fan of FC Bayern Munich, Borussia Dortmund, or any other German club, this coloring book allows you to capture the essence of these remarkable stadiums and celebrate the passion and grandeur of German football through your artistic vision.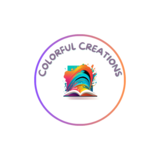 Welcome to our world of coloring book magic! We are passionate creators of captivating coloring book content and designs. With a wide range of themes and intricate illustrations, we offer hours of creative joy for both children and adults. Explore our collection and unleash your imagination through the art of coloring. Let the colors inspire you!