Stadiums Coloring Book - Italy Edition
The most realistic images for coloring about Stadiums in Italy
by Colorful Creations
About the Book
Embark on a vibrant journey through the storied football stadiums of Italy with this captivating coloring book. Celebrate the passion, history, and architectural beauty of Italian football as you bring to life the best football stadiums that have become legendary in the world of calcio.

Immerse yourself in the grandeur of San Siro, the iconic stadium shared by AC Milan and Inter Milan, where countless footballing legends have showcased their skills. Feel the energy of Stadio Olimpico in Rome, the revered home of AS Roma and SS Lazio, and capture its monumental presence.

Color the historic walls of Juventus Stadium, the fortress of Juventus FC, and relive the triumphant moments of the Bianconeri. Let your creativity flow as you recreate the captivating atmosphere of Naples' Stadio San Paolo, where SSC Napoli's passionate fans create an unforgettable experience.

Delve into the charm of Stadio Artemio Franchi in Florence, the picturesque home of ACF Fiorentina, and pay homage to the majestic Stadio San Siro in Genoa, where Genoa CFC and UC Sampdoria proudly compete.
Explore the enchanting Stadio San Nicola in Bari, known for its unique architectural design, and celebrate the beauty of Stadio Marc'Antonio Bentegodi in Verona, where Hellas Verona and Chievo Verona have left their mark.

From the historic Stadio Diego Armando Maradona in Naples to the charming Stadio Ennio Tardini in Parma, each page of this coloring book invites you to showcase your love for Italian football. Whether you choose to color the grandstands, the lush green pitches, or the intricate architectural details, this book offers a canvas to pay tribute to the best football stadiums that Italy has to offer.

Get ready to embark on a coloring adventure that captures the essence of Italian football, from its iconic stadiums to the passionate fans. Let your colors shine and celebrate the rich heritage of calcio with each stroke of your brush.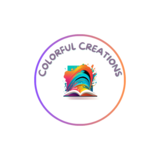 Welcome to our world of coloring book magic! We are passionate creators of captivating coloring book content and designs. With a wide range of themes and intricate illustrations, we offer hours of creative joy for both children and adults. Explore our collection and unleash your imagination through the art of coloring. Let the colors inspire you!