Stadiums Coloring Book - Spain Edition
The most realistic images for coloring about Stadiums in Spain
by Colorful Creations
About the Book
Embark on a colorful journey through the magnificent football stadiums of Spain with this captivating coloring book, showcasing the very best of Spanish football. Experience the thrill and passion of the game as you bring to life the iconic stadiums that have become hallowed grounds for football enthusiasts around the world.

From the legendary Camp Nou, the home of FC Barcelona, to the majestic Santiago Bernabéu, where Real Madrid has forged its illustrious legacy, this coloring book takes you on a tour of Spain's most revered football arenas. Let your imagination run wild as you color the vibrant stands and meticulously recreate the architectural splendor of each stadium.

Capture the electric atmosphere of Wanda Metropolitano, the modern fortress that hosts Atlético Madrid's roaring fans. Revel in the historic charm of Mestalla, the beloved home of Valencia CF, and pay homage to the iconic San Mamés, where Athletic Bilbao's fervent supporters create an unparalleled ambiance.

Delve into the enchanting beauty of the Ramón Sánchez-Pizjuán Stadium, where Sevilla FC dazzles with their scintillating performances. Feel the energy of Estadio Benito Villamarín, Real Betis's revered ground, and relive the glorious moments of their storied history.

Celebrate the rich football culture of Spain by coloring the iconic Riazor Stadium, the traditional home of Deportivo La Coruña, and capture the unique charm of RCDE Stadium, where RCD Espanyol's loyal fans inspire their team to greatness.
Whether you choose to color the bustling stands, the lush green pitches, or the intricate architectural details, this coloring book allows you to immerse yourself in the world of Spanish football and pay homage to these remarkable stadiums. Let your colors shine and capture the essence of Spanish football in every stroke. Get ready to embrace the passion, the history, and the beauty of the best football stadiums of Spain.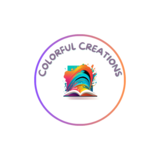 Welcome to our world of coloring book magic! We are passionate creators of captivating coloring book content and designs. With a wide range of themes and intricate illustrations, we offer hours of creative joy for both children and adults. Explore our collection and unleash your imagination through the art of coloring. Let the colors inspire you!