Kids Coloring Book - Toys Edition
The most realistic images for coloring about Toys
by Colorful Creations
About the Book
With the help of this charming coloring book, "Toys for Kids," inspire the creativity of young painters. Bring to life a vibrant assortment of cherished toys that have inspired joy and adventure in kids for years as you enter the realm of play and imagination.

As they color intricate pictures of vintage toys like plush teddy bears, fanciful dolls, action figures, toy automobiles, and more, let your kids' imagination soar. Every page is a chance to highlight the vivid hues and distinctive details that make these toys so beloved.

Capture the coziness of a cherished teddy bear, the thrill of a toy train zooming down the lines, or the allure of a beloved doll with its accessories. Make these toys come to life on the pages by using a color scheme that is upbeat.

This coloring book offers a varied selection of toys for toddlers to explore, from classic wooden blocks to the newest high-tech gadgets. This book provides a blank canvas for readers to let their imaginations soar, whether they wish to replicate the minute intricacies of a toy kitchen set or the straightforwardness of building blocks.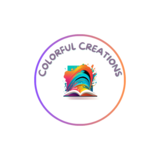 Welcome to our world of coloring book magic! We are passionate creators of captivating coloring book content and designs. With a wide range of themes and intricate illustrations, we offer hours of creative joy for both children and adults. Explore our collection and unleash your imagination through the art of coloring. Let the colors inspire you!