Coloring Book Unicorns Edition
The most realistic images for coloring about Unicorns
by Colorful Creations
About the Book
With the help of this fantastic coloring book, set out on a voyage into the land of unicorns. Bring these majestic animals of myth and legend to life and enter a world of fantasy and enchantment.

As you color intricate pictures of unicorns with flowing manes, dazzling horns, and heavenly landscapes, let your imagination run wild. As you let your creativity run wild, create vivid rainbows, glittering stars, and ethereal forests on each page.

As you color them in a variety of shades, from gentle pastels to vivid hues, you can capture the grace and beauty of these mythological characters. Their flowing manes and tails can be customized with hues that represent the wonder and whimsy of the unicorn realm.

This coloring book provides a choice of designs to fit your artistic inclinations, whether you like complex patterns or larger drawings. Allow these amazing creatures to come to life with your colors and let yourself be carried away to a place where dreams come true.

Enjoy the calming and contemplative activity of coloring as you unwind and relax. Feel the tension leaving you as you draw or paint, and watch your creativity blossom.

This coloring book is a pleasant journey into a realm of magic and imagination that is ideal for unicorn aficionados of all ages. Let the magic of unicorns inspire you as you add color and wonder to these pages, whether you're young or young at heart.
Get ready to go on an exciting coloring trip and let your colors bring the magical unicorn world to life. If you or a loved one thinks these mythical beings have charm and beauty, this coloring book is the ideal present.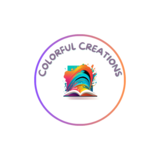 Welcome to our world of coloring book magic! We are passionate creators of captivating coloring book content and designs. With a wide range of themes and intricate illustrations, we offer hours of creative joy for both children and adults. Explore our collection and unleash your imagination through the art of coloring. Let the colors inspire you!