Life Unforeseen Limited Edition
by Scott McCluer
About the Book
A Modern-Day Western Fiction Novel, Scott's stories are told in a first-person perspective as the Protagonist. The character's outlook is positive, yet his emotions are haunted by a past.
Features & Details
Primary Category: Literature & Fiction Books
Project Option: 5×8 in, 13×20 cm
# of Pages: 476
Isbn
Publish Date: Sep 30, 2023
Language English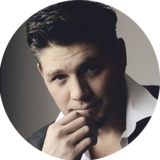 Scott McCluer is an American author. His passion for writing started early in life and has continued until present. He's currently working on his second, in a series of books.. Life-Unforeseen.