About the Book
În partea a doua a cărții, unul din eroii ei, deși un personaj principal, numai poate fi descris în unanimitate ca fiind pozitiv sau negativ. Se creează o adevărată dilemă morală și fiecare cititor în parte va trebui să decidă pentru el dacă acest erou este în esență pozitiv sau negativ.
Într-un sens mai larg, nimic nu mai este ca în prima carte a cărții deși totul este conectat de evenimentele de acolo. Și de fapt, ambiii eroi ai cărții, care în prima parte, puteau fi identificați mai lejer în paradigma pozitiv - negativ, acum sunt mult mai greu de înțeles și apreciați fie ca pozitiv, fie ca negativ.
Romanul acesta pare o metaforă a cărții lui Friedrich Nietzsche - "Dincolo de bine și de rău", un roman în care valorile se preschimbă de la un pol la altul dar în final oferă o învățătură totuși morală, de fapt intenția mea ca autor a fost să redau și să trasez un nou nivel de moralitate interpersonală și general-umană. Un nivel de moralitate care depășește societatea și barierele ei și se conduce după suflul duhului uman, o moralitate a personalității umane și nu o adaptare vividă a unei vieți de om acceptată socială ca fiind normală și moralicească dar în esență este stearpă și lipsită de caracter.
Într-un final, această a doua parte a cărții este ca un puzzle care nu a fost descifrat până la capăt în prima parte a ei și acum cititorul va primi răspunsurile complete la întrebările iscate anterior. Tabloul cărții se va întregi dar micile detalii rămân a fi construite de imaginația cititorului pentru că tot ce s-a scris în ambele părți a fost pentru a crea o lume literară în care cititorul să intre iar cu imaginația lui să o dezvolte mai departe, dincolo de limitele narative stabilite de autor.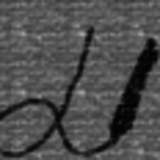 I am Terra. I am land and evolution. I am noble instincts and passions. I am shards from the stars that exploded at the beginning of time. I am a child of the universe. I am rotten remains. I am fertile soil humus. I am informational matter. I am opinions and revelations. I am something, and yet I am nothing. Sunt Terra. Sunt pământ și evoluție. Sunt instincte și pasiuni nobile. Sunt cioburi din stelele care au expldat la începutul timpului. Sunt un copil al universului. Sunt resturi aflate în putrefacție. Sunt humusul solului fertil. Sunt materie informațională. Sunt opinii și revelații. Sunt ceva și totuși sunt nimic.