In Death Veritas and Other Stories
by Zaher Alajlani
About the Book
"Like an unleashed creator that cannot protect his creation from his own blasphemous imprecation, Zaher Alajlani explores, with a dark pathos, worlds that exist at the border of psychic derangement and the need for ablution, worlds that could lead him to finally find an exit. The volume In Death Veritas seems to belong to an author who, for the time being, cannot find his peace in words and who keeps exploring the temptation of madness, hoping that the world he creates will eventually coagulate through a redemptive act."

Laura T. Ilea

Trigger Warning!
Features & Details
Primary Category: Horror
Additional Categories Literary Fiction, Mystery & Crime
Project Option: 5×8 in, 13×20 cm
# of Pages: 92
Isbn
Publish Date: Aug 17, 2023
Language English
Keywords

horror

,

In Death Vertias

,

Zaher Alajlani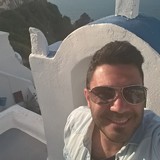 Zaher Alajlani, Ph.D., is a Syrian short-story author, researcher, and translator living between Romania and Greece. He has three short story collections in English and one in Arabic. His short stories and articles have appeared in various publications, including The Infinite Sky, Revista Echinox, Active Muse, Bandit Fiction, Visible Magazine, Ariel Chart, Agape Review, The Way Back to Ourselves, Wellerism, Altered Reality, The Journal of Romanian Literary Studies, Metacritic Journal for Comparative Studies and Theory, The Experimental Museum of Literature in Greece, Masharif, and Tadween. In 2022, his short story, "Veorica," was nominated for the Pushcart Prize by The Way Back to Ourselves.