Whether you're setting out to make a personal memento or working on a professional creative project, there are a million different ways to make a good photo book. Here we consider some of the inspirational and original ways people have used their best images to create beautiful photo books to be treasured, shared, sold, and displayed. These 30 photo book ideas are sure to spark some ideas for your first (or next) project.
If you have a collection of photography that you don't know what to do with, turning them into a photo book is a great way to showcase your work. Whether you keep it just for yourself or share it as a portfolio, there are many photography book ideas you can create. Draw some inspiration from the photo book examples below to help you get started.
30 ideas for your next photo book
Idea #1 – Annual yearbook
Birthdays, reunions, vacations, renovations, new schools, graduations, new additions, big achievements—a lot can happen in a year, and nowadays most of it is caught on camera. Put it all into a photo book so you don't forget a moment.
Idea #2 – ABC photo book
The alphabet is one of the first things we all learn. A photo book full of a little one's favorite things and bright colors can help make that first adventure into the world of words even more fun.
Idea #3 – A photo a day
If a new addition in your family is growing fast, taking a picture of them every day can help you record the changes that take place in the blink of an eye. We love this photo book idea to capture evolution over time. But it doesn't have to be a person. How about taking a picture from the same street corner every day? What changes do you see? What stories emerge as you lay out your images in your photo book?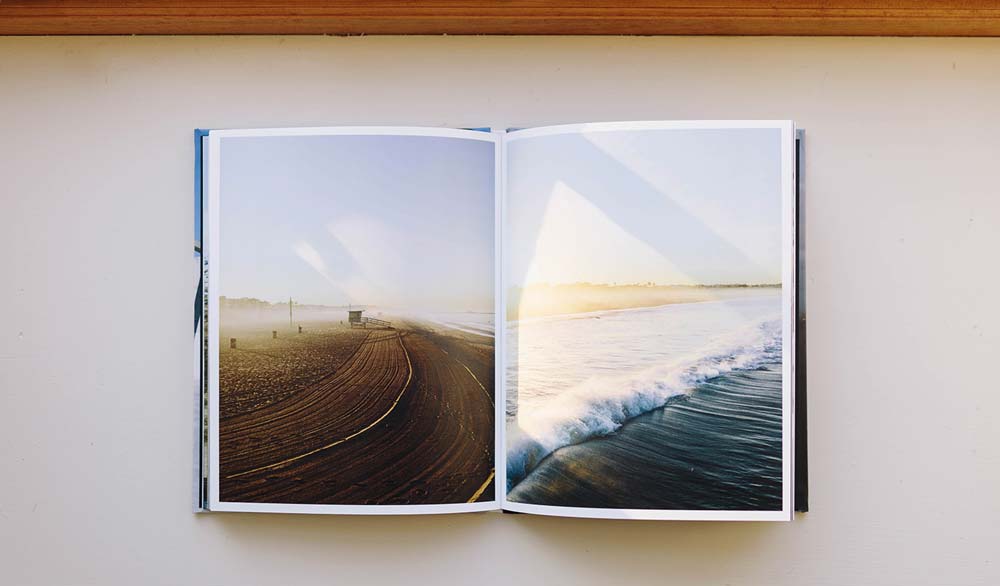 Idea #4 – Pick a color
For a creative project, pick your favorite color and take as many pictures as you can featuring all of its different hues. It's a great way to practice your photography and photo editing skills as well as leaving you with a photo book full of your favorite shades.
Idea #5 – Four seasons
The world around us changes from month to month, as one season flows into another. Capture this beautiful, natural process with photos of the same tree, garden, or vista in spring, summer, fall, and winter. Those images will make a stunning coffee table photo book.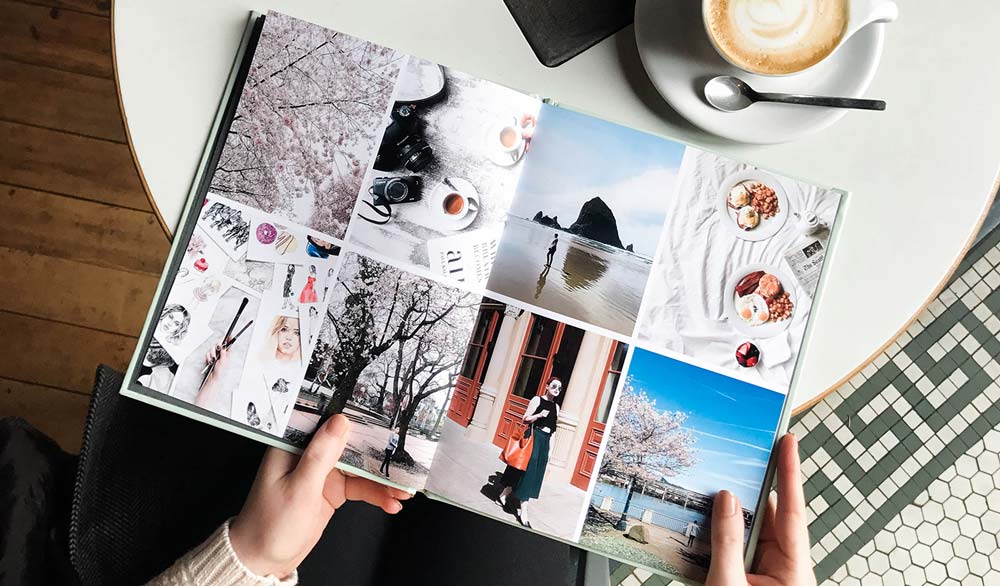 Idea #6 – Anniversary album
The traditional gift for a first wedding anniversary is paper. So, what better way to celebrate than with a beautiful photo book made up of images from your first year of wedded bliss. Hint…it makes a good gift for all the other years to come, too! View our anniversary photo book ideas for more inspiration.
Idea #7 – By children, for children
This is a great idea for a summer project. Ask your children, nephews, and nieces to come up with their very own bedtime story, featuring all their favorite characters. Encourage them to draw the illustrations for each scene and turn them into a book that they'll want to read again and again.
Idea #8 – Portfolio
Whatever your career goals, having a book full of your best work and ideas is an invaluable tool. From photographers to make-up artists, a professional-quality photo book is the ideal way to showcase your skills and talent.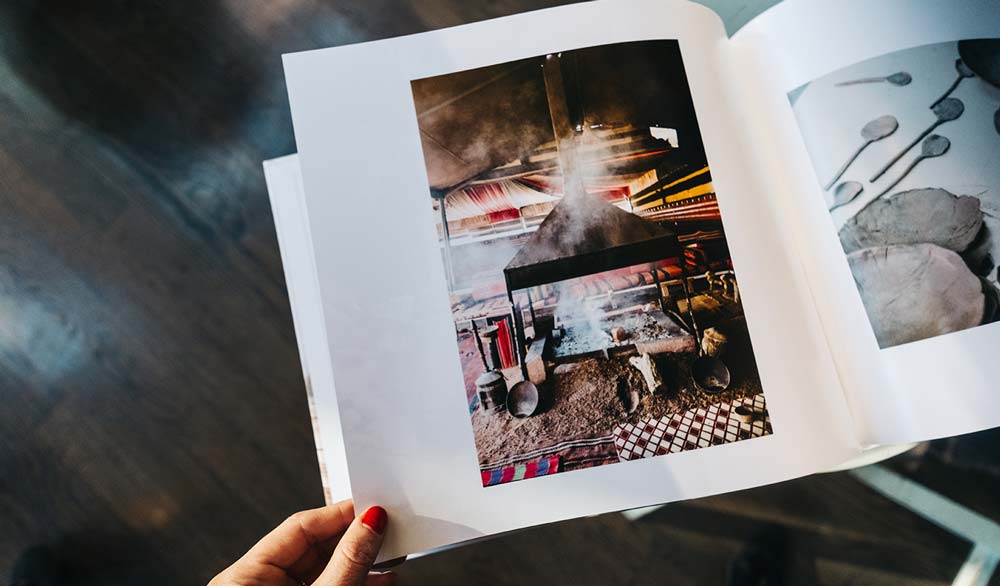 Idea #9 – Client book
At the end of each year, you'll want to reach out to your clients to thank them for their support and remind them of the successful projects you've worked on together. A personalized photo book is an effective and memorable way to strengthen your business connections.
Idea #10 – Instagram photo book
Instagram empowers us to capture the beautiful, inspirational, and hilarious moments of everyday life.  The moments that are otherwise lost forever as we rush through each day. With Blurb's free tools, you can turn your Instagram shots into a handy photo book, so you can remember the things that made you smile, if even for a moment.
Idea #11 – Cookbook
When it comes to delicious food we all have our tried and tested family favorites. With a personal cookbook, you can indulge in some home comforts wherever you go. Try using our free cookbook templates to make sure you don't miss out any crucial steps or ingredients.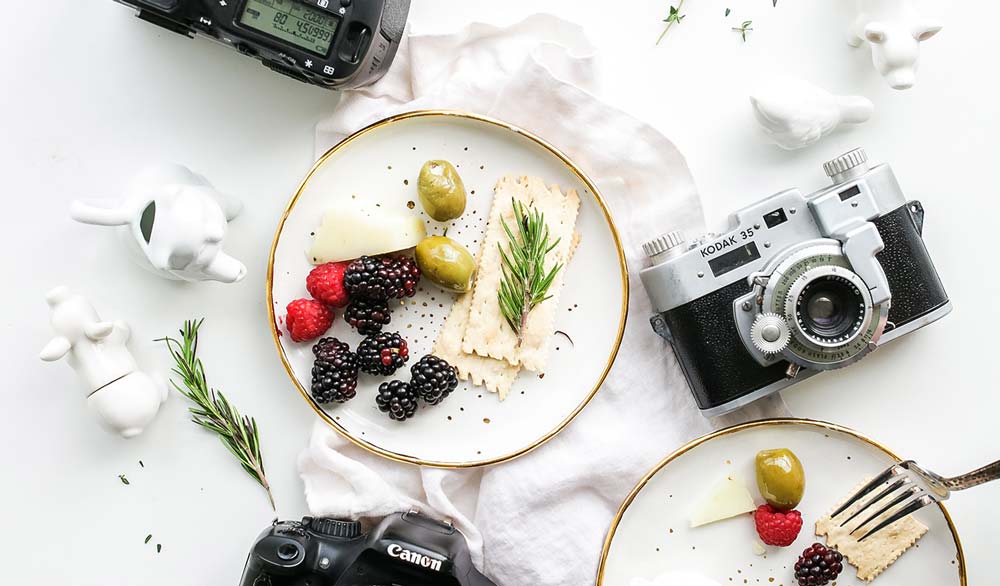 Idea #12 – Coffee table photo book
Shots of stunning vistas and panoramic views were made to be displayed, uninterrupted, on the pages of a Layflat book. Perfect for browsing through on lazy Sunday mornings, relaxing with a cup of coffee.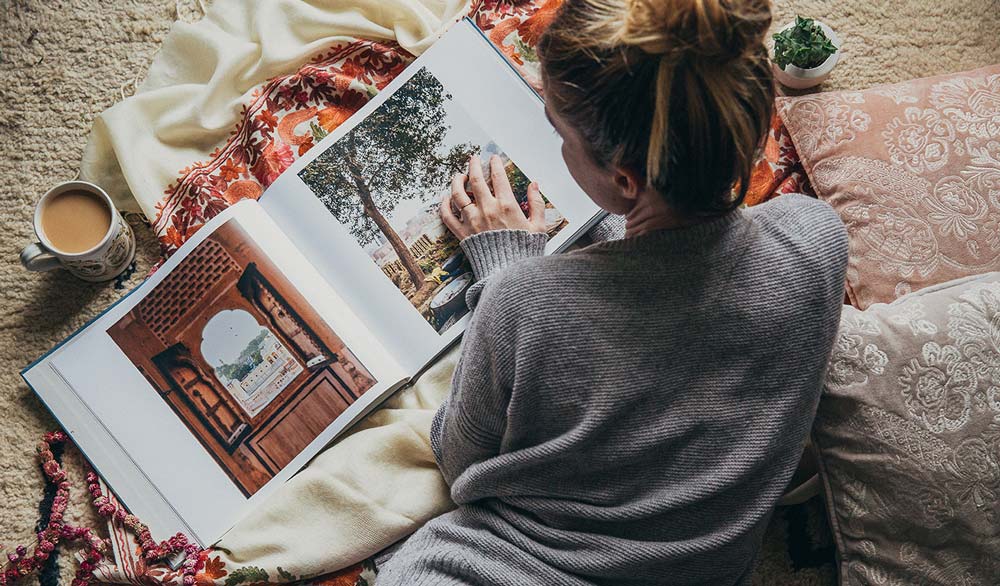 Idea #13 – Travel guide
If you love to travel, you likely have a ton of amazing photographs you don't know what to do with. Combine your travel photos with local tips and advice to help others find their way around your favorite places. Explore our travel photo book ideas for some inspiration.
Idea #14 – Reasons I love you
Let the person you love most in the world know exactly why. From the big things to the little everyday things, a combination of illustrations, photos, and anecdotes could make a beautiful Valentine's Day gift.
Idea #15 – Super fan memento
What's your favorite sports team, band, author, or film director? Share your passion and knowledge with others who love the same things you do. Make a photo book full of images and fun facts, and let the world know why you're a super fan!
Idea #16 – Family tree book
Who we are today has been shaped by the people that came before us. Celebrate your family history with a family tree photo book that traces your family tree back to its roots. An ideal gift for everyone at the next family reunion!
Idea #17 – Flipbook illustrations
If you're a dab hand at illustrations you could make your very own classic flip book for a novel way to tell a short story.
Idea #18 – Fashion line
If your burning ambition is to clothe the next generation of runway models, why not get started on designing your own fashion line. Annotated sketches or images of garments you've already created will make for a stylish photo book showcasing your natural good taste.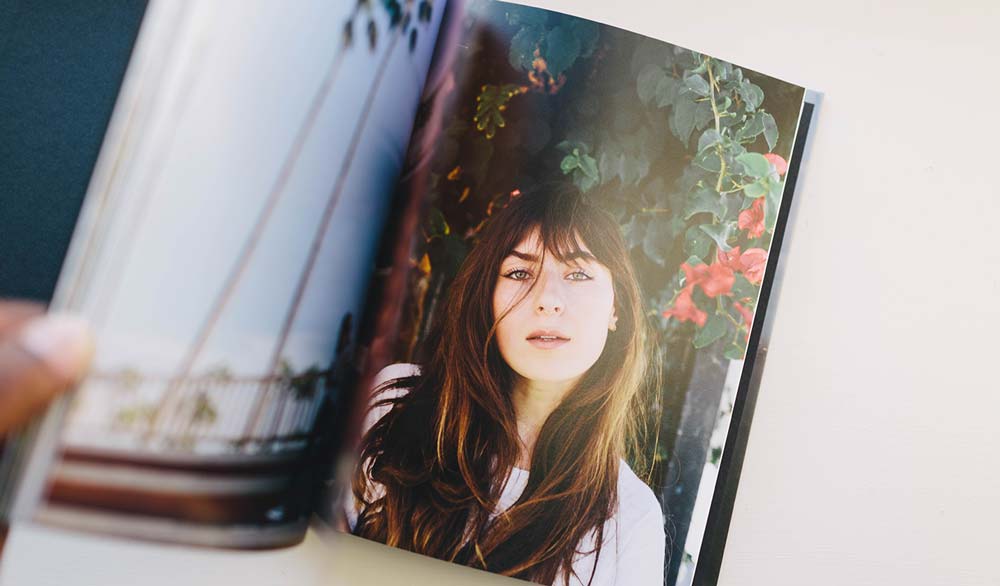 Idea #19 – Coloring book
If you've got piles of sketchbooks full of illustrations, drawings, and doodles, then you've got the makings of a beautiful coloring book, worthy of a place on the shelves of the Blurb Bookstore.
Idea #20 – Cocktail recipe book
What's your favorite tipple? Pair elegant shots of classic combinations and new concoctions with ingredient lists and instructions, for a recipe book with a twist.
Idea #21 – Charity drive
Whether you're raising awareness or raising funds, a book explaining your story, your purpose, and examples of how people can help make a difference could be an effective way to persuade others to dig deep or give their time.
No big day is complete without an album that captures every special moment. Our Layflat books with panoramic spreads mean you can relive every minute as though you were doing it all again.
Idea #23 – Wedding guest book
The perfect memento of a special day. Create a book that your nearest and dearest can fill with best wishes, anecdotes, and their memories of you and your other half.
Idea #24 – Engagement book
One question. One answer. Celebrate the start of your new adventure together with a photo book that captures the moment it all began.
Idea #25 – How-to guide
Crafting, cooking, knitting, writing, photography—whatever you're good at, share your knowledge and expertise with the world using a combination of clean-cut images and rich-text formatting options.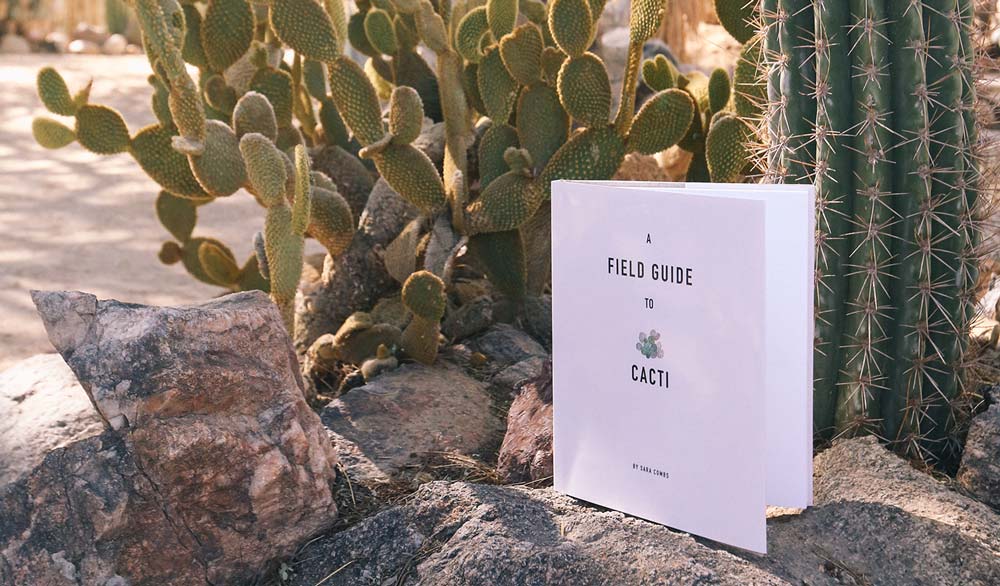 Idea #26 – B&B guest book
If you're in the business of hosting guests from far and wide, a custom guest book is the perfect way to capture the stories of the travelers that pass through your door. Or why not create a book for each guest's room detailing all there is to do, see, eat, and drink in your local area.
Idea #27 – Graduation day
From your first day at school to your first day as a graduate, you've worked hard to get to where you are. A world of opportunity awaits but take a moment to recognize the journey you've been on, what you've achieved, and the people who've shared it with you.
Idea #28 – Pet books
Our furry friends are part of the family and that means they deserve their very own photo book. They keep us company, make us laugh, and bring joy to our lives every day. Isn't it about time to create a pet photo album dedicated to all those great memories? If you can get them to sit still long enough for a photo that is!
Idea #29 – Photo essay
It might be a cliché, but it's true that often a picture paints a thousand words. If you've got a story to tell a carefully curated photo book could be the most powerful way to get your message across.
Idea #30 – Wonderful wildlife
What better subject for photography and illustration than the beautiful flora and fauna of the natural world around you. Why not start by documenting the wildlife roaming around your own backyard?
***
One format. 30 different ideas. And that's just the start. Add to our list of photo book ideas with your next project. What will it be?
Ready to make a photo book? Get started today!