Learning how to self-publish a book may seem like a daunting undertaking. But today, it's never been easier. Self-publishing and print-on-demand platforms make creating and self-publishing a book accessible to anyone with a vision. All it takes is an idea and the drive to bring your book to life, whether it be a photo book, memoir, or short story.
In this getting-started guide, we take the guesswork out of the publishing process and show you how to self-publish a book on your terms. First, let's cover some self-publishing basics.
What is self-publishing?
Self-publishing is the process of producing and publishing creative work without the support of a traditional publishing house. For authors, it means taking ownership of the writing and editing and the book's design, formatting, printing, and promotion. And it's in that journey where self-published authors can explore creativity without boundaries.
With the rise of online publishing tools and distribution platforms in the past decade, self-publishing has become a viable and economical option for many authors. Writers and creatives prefer the self-publishing route for several reasons: Not only does it allow you to retain creative control and a greater share of the profits, but it's a practical alternative for creators sharing perspectives on niche topics with very targeted audiences—the kind that wouldn't get picked up by traditional publishers.
A brief history of self-publishing
Self-publishing has a long history that dates back to the 17th century when many authors printed and distributed their books and pamphlets without a publisher. Some early examples of these self-published greats include John Locke, Emily Dickinson, and Marcel Proust. Self-publishing was incredibly important because traditional publishers were selective and intense censorship was common, making philosophical texts like Locke's Two Treatises of Government impossible to publish traditionally.
Later on, with the emergence of the vanity press (or "vanity publisher") in the 1920s and 1930s, anyone could pay upfront and sign away their rights to have their "vanity" book published by these publishing houses. This option would inevitably earn a reputation for poor-quality books and deceptive publishing scams.
Self-publishing gained much more traction in the 1960s and 1970s when print-on-demand technology became a mainstream option. This enabled writers to print small quantities instead of paying for high-volume printing upfront. And in recent years, digital publishing and ebooks have made it even more accessible to self-publish a book. In addition to digital book creation platforms, access to online distributors like Amazon and Barnes & Noble make it easy for authors to market and promote their work.
Traditional publishing vs. self-publishing tradeoffs
When it comes to traditional publishing versus self-publishing, there are advantages and disadvantages to each.
In general, the traditional approach of working with a publishing house can be more lucrative for creators, often giving greater credibility and prestige to a published book. The backing of a book publisher also means you'll have a professional team to support editing, branding, distributing, and marketing your book.
However, today's publishers mainly work with experienced writers who've amassed a reputation or a large audience via blogging or other high-profile writing—or celebrity status. That's mainly because publishing companies foot the bill to publish the book and bear the risk of funding, producing, and distributing the finished product. Because of this financial risk, publishing houses are highly selective in whom they work with and what they publish.
On the other hand, self-publishing provides greater creative control, editorial flexibility, and faster turnaround. It's also a more accessible option for the vast majority of writers who don't have an impressive track record to land a book deal with a publishing house.
However, self-publishing can be more costly up-front as the bookmaker assumes all financial responsibility. There's also no guarantee that a self-published book will become a bestseller, so it's wise to have realistic expectations and goals for your piece once it's out in the world.
How much does it cost to self-publish a book?
The cost of self-publishing a book depends on the services and options you need, as expenses are different if you need editing and design or formatting and printing.
Based on estimates across various genres, the cost of self-publishing can vary greatly, with text-heavy books costing $3,800 to $6,000 or more to edit, design, and produce. But, of course, plenty of creators also create and print their books for less than $500. That's why it's essential to research, compare prices, and have a clear budget in mind before embarking on the self-publishing journey.
You can take two paths to self-publish printed copies of your book: print-on-demand (POD) and volume printing (offset printing). POD involves printing a specific number of books, including one at a time. While more expensive than volume printing, POD provides greater flexibility for self-publishers. POD is also quicker to get your published book, as books are created in the same facility without shipping components to different sites for assembly.
On the other hand, volume or offset printing is the traditional method of publishing books in large quantities. This process involves printing many book copies in a single run, which is usually more cost-effective—and can be the only option for books requiring special treatments like a unique size or specific paper type. But volume printing can be more costly upfront to self-publish a book, as you'll need to pay for more copies and make sure you have zero errors before you print.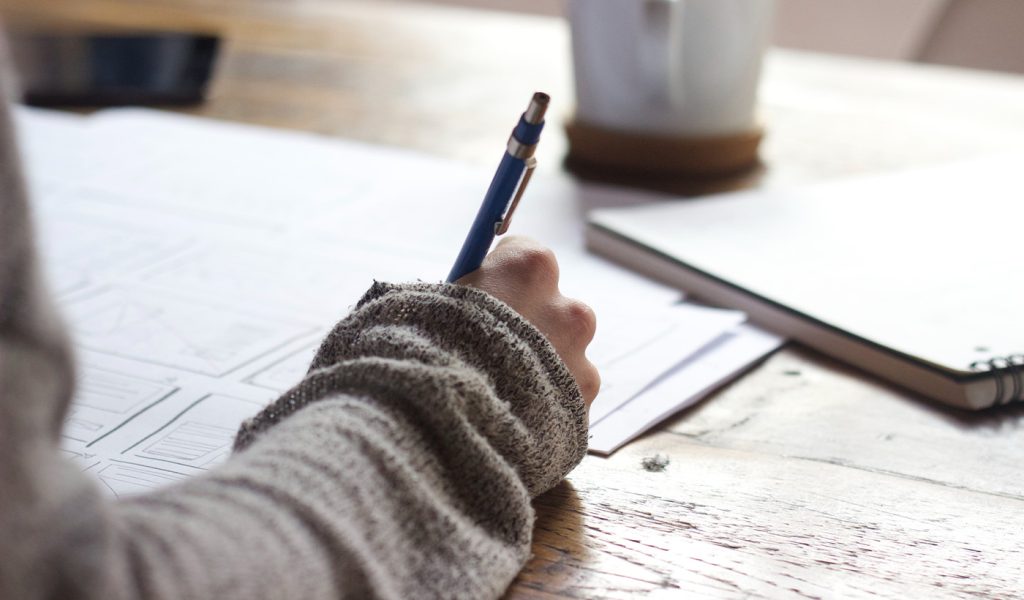 How to self-publish a book
If all of the above points toward self-publishing, it's time to start! Whether your project is a personal memoir, expert field guide, or future bestselling romance, you decide how to create and self-publish your book. However, several best practices can help you go from a dream to success.
1. Research your genre and topic
Your self-published book's success relies heavily on choosing a topic you're passionate about and one that will resonate with others. It can be tempting to jump into writing without thoroughly researching the market, but doing so could make it more difficult to attract readers. Invest time learning who reads your genre and how they expect to find your book. This research will come in handy for writing and marketing your book once printed.
It's a good idea to hone in on a reader need that current books on the market don't satisfy. It may be a very specific niche or a topic that isn't well represented. Just make sure you're also choosing a topic you are knowledgeable about and interested in, as this will make the creation and production process much more enjoyable. Your passion will also be reflected in your writing, increasing the chances of your book resonating with your target audience.
Need help dreaming something up? Check out book ideas you can start writing today!
2. Write your book
Once you've defined your topic and found your genre, the next step is to start writing your book (if you haven't already). Depending upon your goals and the nature of the book, the writing process can take anywhere from a few weeks to several years. No matter how long it takes, remember that writing a book is a marathon—not a sprint.
Organization and consistency are vital to writing a book. Try out tools like Scrivener and Vellum to outline your book and keep the components of your book streamlined and easy to reference as you flesh out each section. It's also helpful to set a schedule and stick to it, whether writing a certain number of words per day or dedicating a specific time each day to writing. Set realistic goals and timelines, so you don't become overwhelmed with the process.
3. Edit your work and get feedback
After you've finished writing the first draft of your book, it's critical to edit your work thoroughly. Before you hand off your work to anyone else, work through a few drafts to iron out the flow and avoid any obvious grammatical errors. But you don't have to do it alone. Many online tools and resources can help you check through and fine-tune your content.
Once you've made your initial revisions and feel good about your flow, send the manuscript to beta readers—or supportive friends and family. This is a great way to make sure there are no mistakes in your book while also getting feedback on how it reads and how it can be improved. Be open to criticism (and don't forget to thank everyone who reads your work)!
Editing your work can be difficult, so consider hiring a professional editor or proofreader to help incorporate the feedback you get. This investment can pay dividends in helping to improve the quality of your book and increase the likelihood of it being well-received by your target readers. So many self-published books end up with negative reviews for simple copy issues.
4. Format your book
Once you write, edit, and proofread your manuscript, the next step is to format it for self-publishing. Formatting involves laying out the text on each page, placing images, and ensuring that all elements are consistent throughout the book. You'll also need to decide if you'll sell your book in hardcover, softcover, or ebook formats—and make a document for each format.
If you feel uncomfortable with the formatting process, there are professionals who can help. You can also try tools like BookWright, Blurb's bookmaking software, Adobe Lightroom, and InDesign to streamline the process. If you're formatting your book, check out professionally-designed downloadable templates to help get you started.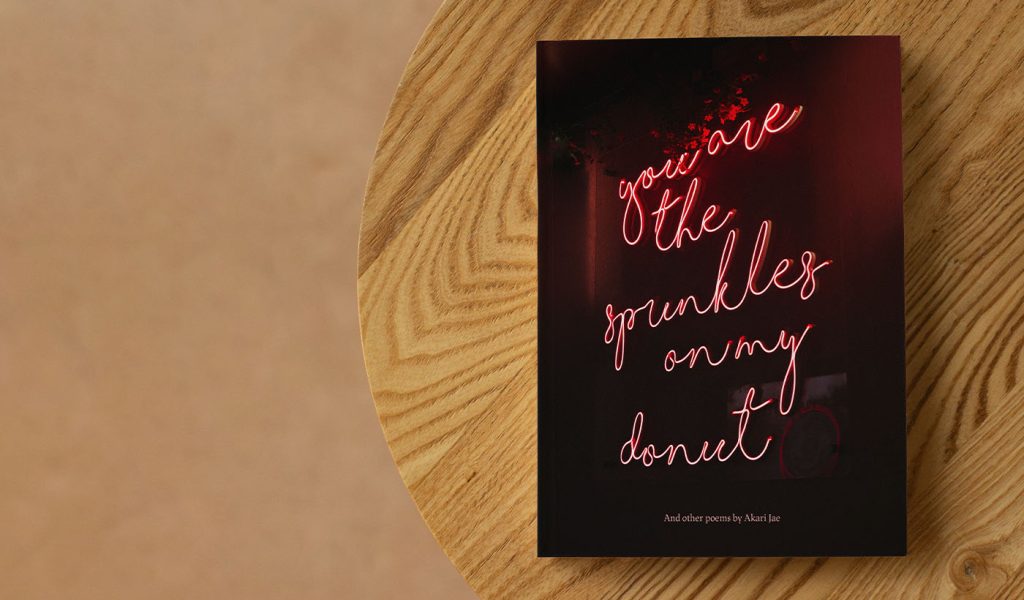 5. Design a book cover
If anything will make or break a potential book sale, it's the front cover. A well-designed book cover can help your book stand out and attract potential readers. Your self-published book cover should be eye-catching and intriguing, giving enough personality to pique a reader's interest.
You can hire a professional cover designer or use a cover design tool to create a front cover that reflects the content and voice of your book. Use high-resolution images and choose colors that complement your book's theme. Of course, this applies to ebooks, too.
We asked Alex Palacios, a Blurb art director, to share her top tips for a standout book cover. This advice applies to both designers and non-designers alike.
6. Set a distribution plan
Once you have a finished digital version of your book, you must decide how to print and distribute it. Again, think back to your research at the beginning of your journey. Where does your target audience find books like yours? Do they prefer ebooks or physical copies?
Depending upon your answers, you might want to sell your book through your website or online retailers like Amazon, Barnes & Noble, and Apple Books—so you'll need to figure out how to send copies to those readers. You can also consider if you'd like to sell in traditional brick-and-mortar stores and the process for distribution there.
Be sure to research your options before settling on a distribution plan, and remember that how you distribute your book will depend on where you want to sell, how much profit you'd like to keep, and how much effort you're willing to put into marketing.
7. Choose a self-publishing platform
Narrowing down the right self-publishing platform can be tricky—but it's a little simpler with your distribution plan in mind. Do research to compare the different services available and how they align with how you plan to distribute your book, and how much profit you'll get to keep from each copy.
Some popular self-publishing options include Blurb (that's us!), Kindle Direct Publishing (KDP), and IngramSpark. Compare each to find the sweet spot between format, distribution channels, print quality, price point, and printing timelines.
You'll also want to choose whether to do print-on-demand (POD) or offset printing. POD is a favorite because you can print as many or few books as you need when you need them, and many platforms send those copies to each buyer as well. Offset printing requires a minimum order of several hundred copies and usually has longer lead times—but it typically offers lower per-unit costs for each.
There are a variety of approaches! Put in the time to research how each platform works, how much each service costs, how long it will take to get your book into readers' hands, and how you'll make money.
8. Self-publish your book
Once you've made a decision, it's time to print! This is when you go from idea to book, so savor it.
Upload your digital book to your chosen platform and print a single proof first. You'll be able to catch any formatting issues, copy errors, and quality discrepancies—and you'll get to test how quickly your readers will receive your book. Then, it is time to publish your book when you are thrilled with the proof copy you have in your hands.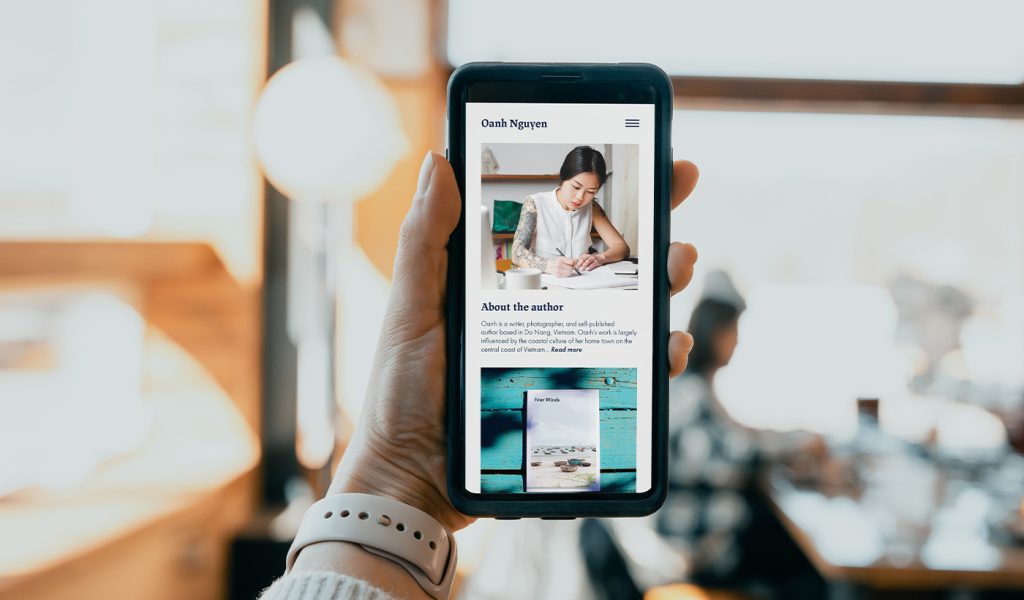 9. Market and promote your book
Once your book is published, it's up to you to get the word out and promote it to potential readers. This can involve using digital means like social media, blogging, influencer outreach, and offline strategies like participating in book events and festivals.
Creating an author website, writing a blurb for your book, building a mailing list, and utilizing ad networks are also effective ways to promote your book. You can leverage many different marketing activities to promote your book. Here are a few more:
Add keywords to your book listings on Amazon and other bookselling websites to show up higher in the search results.
Build your social media presence and online audience to establish an author profile and create buzz around your book.
Reach out to podcasters, radio personalities, and other media outlets to discuss your book.
Approach local bookstores, libraries, clubs, or community groups to arrange readings and signings.
Connect with bloggers and digital publishers in your niche to contribute a guest post or land featured content opportunities promoting your book.
Ask for reviews to boost your self-published book and build trust with new readers.
Consider developing a budget for your book marketing and promotional campaign. While there's a lot you can do organically at little to no cost, building awareness and getting in front of targeted audiences usually requires some monetary investment. Make sure to test, learn, and retest when spending money on marketing!
Ready to self-publish your book?
Before the advent of self-publishing, anyone looking to get their book out into the world needed to enlist the support and resources of publishing companies. Today, more and more authors are turning to self-publishing resources as a more feasible and fulfilling alternative.
Self-publishing a book may seem daunting, but you can turn your writing into a published book with the right tools, resources, and effort. We can't wait to see what you make!
***
Self-publish a book with Blurb today.